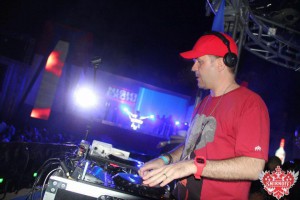 Greetings! My name is Christopher Edmonds and this is my personal blog. I'm an electrical engineer and a software developer, I live in Kingston, Jamaica, I work full time in the music industry, and I produce, perform and DJ house and techno.
I write mostly about topics related to software and hardware engineering, the music business and music production, performing and DJing.
My musical identity is Redselecter and I'm also one-half of production duo Echomatik (formerly known as Stereo Massive).  I am a PRS songwriter and signed to Ultra International Music Publishing and Kgn Six. Some of my discography is on Discogs.
I'm CTO and founder of Zincbeats LLC, a company that does music distribution, licensing, marketing and consulting. I'm also cofounder and a director of Kgn Six LLC, a music publishing company.
I occasional ramble about other topics at YardEdge.net.
You can contact me at christopher [at] tunecrew [dot] com.